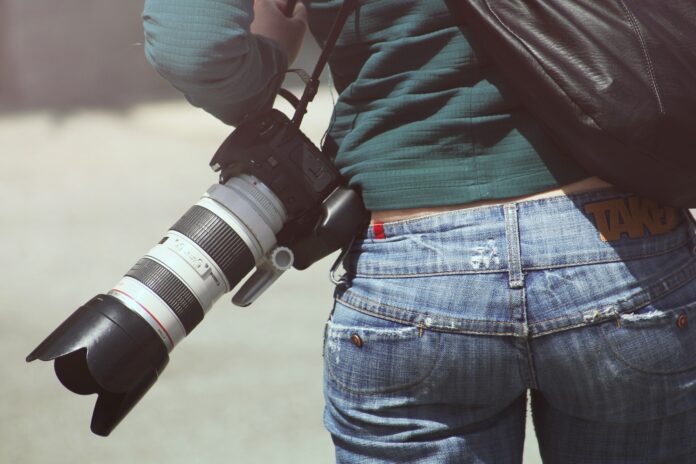 If you are not making money out of what you are doing, it's either a hobby or a charity. Though an adage, it holds true for professional photographers. After all, making a living out of what you just love doing could be daunting and challenging, especially for the creative types. But becoming a successful photographer is not just about mastering exceptional photography skills, it's also about fueling your passion with some strong business acumen.
While it may look complex, ensuring a steady cash flow from your photography business is not difficult at all. All it needs is some meticulous planning to keep your creative business up and running even during difficult times.
So whether you are just starting out or have been in the photography business for a while, here are some smart business tips to increase your cash flow and keep your income steady. Come, let's read together.
#1 Always Start with Signed Agreement
A project that starts with a handshake agreement mostly ends with negotiations and bargains. So, if you don't want yourself losing on the agreed amount, always start your project with a well-documented signed agreement. Not only will it keep your terms and conditions clear, this way, your client will be bound to pay you the amount that both of you have mutually agreed upon. No negotiations, no defaults. Also, the agreement proves out to be an invaluable document in court, should you have to take that route to get your dues clear.
#2 Ask for Funds, Upfront
You have bagged an ambitious project for yourself, congratulations! But do you have all the required tools and equipment to successfully complete it? Is the new project asking for a large cash outlay for equipment rentals, subcontracts and more? Well, then instead of pitching in all the money from your pocket, it's always advisable to ask your client for a partial payment upfront. Not only will this help you get a steady cash flow, you will also get a part of your dues cleared much before the delivery of your project. You can also make it your standard operating procedure to sound more professional and ethical.
#3 Improve Your Invoicing
As a professional photographer, if you want to increase your cash flow, you need to be more efficient with your invoicing techniques. Make your billing and payment terms absolutely clear and the process seamlessly easy. Include as many payment gateways as possible to help your clients pay you through the medium of your choice. Also, do include late payment fees you'll charge in case your bills get delayed. You can also incentivize prompt payments to lure your customers into paying you on time.
In case you are not great with the invoicing process, you can also seek help from various accounting software. These free and easy-to-use software can simplify your accounting process and help you keep track of your cash flow.
#4 Forecast Your Expenses
Cash is the lifeline of your photography business. To keep your business up and running, it is important to maintain a steady cash flow so that you can cover your bills and still make profits. Forecasting is the key to any business growth. So, whether it is travelling for jobs or investing in new equipment, technologies or advertising, you must always keep the big picture in mind. So, predict and write down all the upcoming expenses. This way, you can efficiently plan your current expenses and avoid spending on things that can be best avoided. This way, you'll always have some buffer cash in hand and will not run out of your hard-earned money.
#5 Invest in a Business Insurance Policy
Unexpected expenses and technology outages can take a toll on your otherwise well-running photography business. Premature breaking down of your photographic equipment, accidental damage of your studio or tools of trade, or a defaulted payment, there are a lot of things that can call for unexpected expenditure. To stay safe and prevent financial upheaval, it's important to protect your photography business with a well-rounded insurance cover. This will save you from paying for a lot of sudden, unwanted liabilities that may otherwise rip you off your hard-earned money.
There are different types of photographers insurance that can help you safeguard your business, equipment as well as data. These include public liability insurance, professional indemnity insurance, portable equipment insurance, property insurance, cyber liability insurance and more. Based on your needs and requirements, you can choose either one or all the insurance covers and protect your business from unexpected financial losses.
Conclusion
To grow, any business, big or small, needs dedication, hard work and smart financial decisions. By making calculated business choices, accurately projecting your expenses and securing your business from unwanted expenditure through photography insurance, you can easily turn your photography business into a financially lucrative, money-making machine.
Also Read about Online Colleges and Online College degrees.