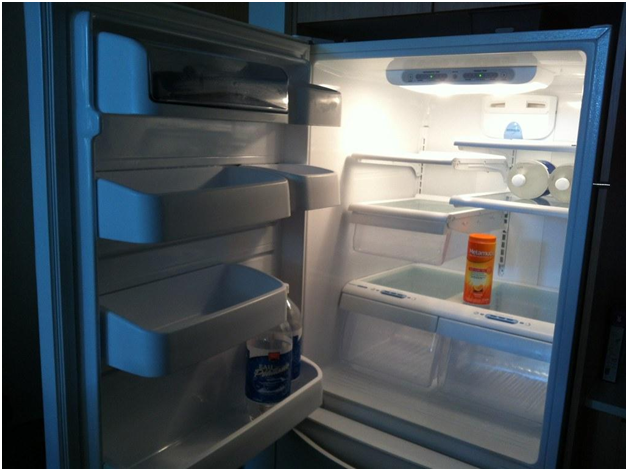 In a technologically advanced world, compromising on buying flagship electronics is a thing of the past. Today, innovations are surfacing every once in a while with features that are tailor-made to provide the ultimate luxury to customers. Refrigerators are essential appliances for a wide bracket of families across the country. Technology giants have ensured the production and sale of the best fridges that can not only meet customer requirements but also fall within comfortable budget limits.
In buying the best fridge for your home or private office, you may have a list of factors to consider. While single door fridges come in handy for smaller spaces and go easy on your budget, double-door fridges are viable options for larger families and sizable spaces. Before choosing your favourite model, below are a few things you should keep in mind.
Determine Required Capacity
Advancement in the tech industry has made it possible for each family to buy a fridge that suits their needs. Measured in litres, fridge capacity basically determines how much food you can store in the fridge. For instance, a small family with 2 or 3 members may prefer a 150-200 litre fridge. For a larger family consisting of 4 to 5 members or more, choosing a double door fridge with a capacity of 200-500 litres is the best option. Think of the LG 2 Star Frost Free Double Door Refrigerator with a capacity of 284 L and advanced features like Auto-Defrost and Smart Inverter compressor, making it a highly popular option in the market.
Defrosting Technology: Direct Cool vs. Frost-Free
Amongst the range of fridge options available, you may want to make a smart choice between Direct Cool and Frost-Free technologies. While the former may result in ice deposits in your freezer, the latter saves up time and energy spent while defrosting. However, the choice and convenience are completely up to you. Consider the Panasonic 335 L Direct Cool Double Door Refrigerator that comes with a 3-star energy rating and advanced cooling technology to save costs while delivering optimum cooling.
Energy Consumption and Smart Adaptability
Smart technology and energy efficiency should be on top of your priority list when buying the best fridge. A smart fridge helps you operate the fridge by connecting to the internet or your smartphone and adapting to your needs, while energy efficiency can reflect on your electricity bills. One superior model is the LG 260 L 3 Star Smart Inverter Frost Free Double Door Refrigerator which you can connect to a wireless internet source and use without worrying about costs as well. A 3-star rating is sure to reduce the amount of energy consumed by the appliance.
Robust Build and Durability
Purchasing an item like the best fridge in the market comes with a heavy cost. As a result, opting for a durable, sturdy and long-lasting product should come under consideration. Have a look at the LG 260 L 3 Star Frost Free Double Door Refrigerator that comes with a stainless steel finish and toughened glass for longer life. At an incredible price, the LG fridge is easily one of the best options for double door fridges in the market.
Brand Warranty
Besides looking into how efficient your fridge is, you must also take the warranty into account. Not only does it retain trust in the brand, but it also ensures optimum functioning and quality service. The LG 260 L 3 Star Smart Inverter Frost Free Double Door Refrigerator is a good option with a warranty of one year to keep you assured of its superior quality and performance.
Make Your Purchase a Smooth Process at the Bajaj Finserv EMI Store
While making your purchase, slicing out a large portion from your savings may make you hesitant. However, today, online platforms are abound with smart options for easy financing at incredibly convenient deals. The Bajaj Finserv EMI Store is one such platform where you can buy electronics, gadgets, appliances and more on No Cost EMI. You can further choose a model from a select range and avail of the zero down payment facility. The policy lets you buy your double door fridge at zero cost at the time of purchase and pay your amount subsequently over your payment tenor on EMI. Simply choose a tenor between 3 and 24 months and you can make purchases at highly lucrative deals.
Furthermore, you can make use of your Bajaj Finserv EMI Network Card to avail of attractive offers like cashback vouchers and discounts. The EMI Network Card comes with a pre-approved limit of up to Rs. 4 lakh. It can be used in 1.2 lakh+ partner stores located in 2,300+ cities across the country. Furthermore, you can choose the repayment terms that are convenient for you.