Vehicle rooftop tents are an excellent way for camping enthusiasts to explore the outdoors. You can create an elevated living space on top of your car to relax or sleep on during your trips. Besides, the photos you capture above ground would be 'Insta-worthy.' 
But are the car rooftop tents worth the hype? Read on to learn more about the various pros and cons of a roof top tent before you purchase one.
Advantages of Vehicle Rooftop Tents 
Here are a few reasons why rooftop tents are gaining popularity:
Safety  
Camping high off the ground may provide a sense of safety and security. You can eliminate the worries of insects crawling in and out of your tent at night. Additionally, you can rest assured that no animal will run over your tent at night. The elevated sleeping space may also keep out snakes, scorpions, and rodents.
Comfort 
Rooftop tents often have memory foam mattresses that provide a comfortable surface to lay on for the night. The sleeping platform is smooth and flat, unlike a ground tent with rocks under the sleeping bag.
You may not have to haul your stretcher beds, mattresses, and other accessories while camping. You can also invest in a canvas with mesh-covered windows for ventilation or a skylight patch to stargaze before your sleep.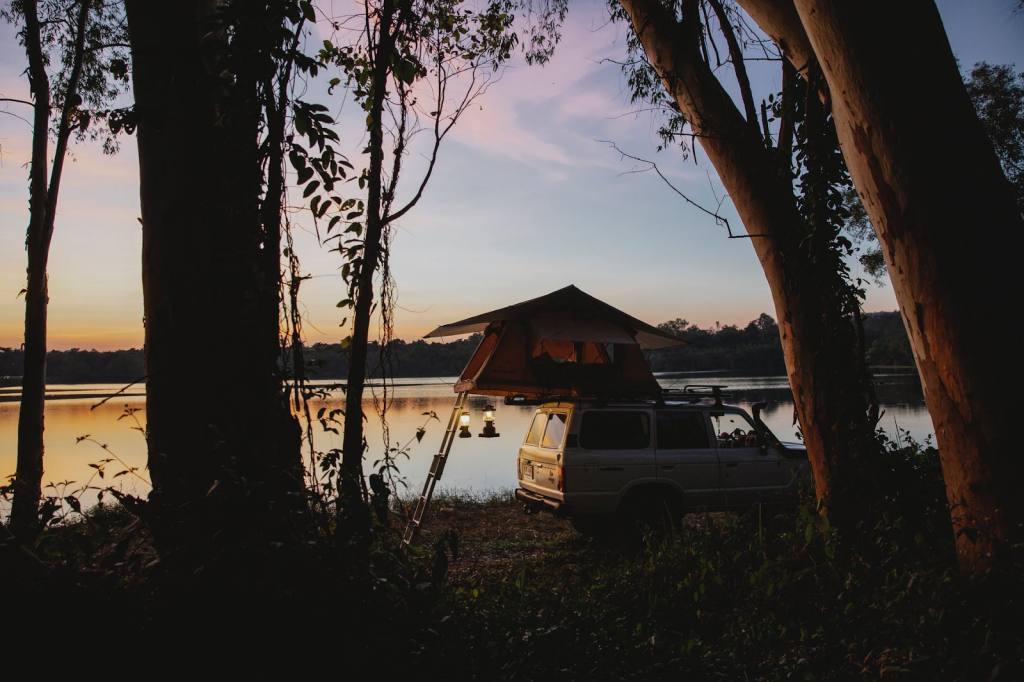 Easy to Set up  
Chances are you dread digging the water trenches around your ground tent. Pounding in the stakes can also be tiresome and time-consuming. Car rooftop tents are easy to assemble so that you can ready your sleeping space in a matter of minutes.
Moreover, you can break camp quite easily. You may not need to rearrange your beddings as the mattress folds up inside.
Durable  
The vehicle rooftop tents come in a more rigid, denser canvas that can withstand most weather elements. Ground tents are often lightweight for easier portability. The robust and weather-proof canvas material can protect you from heavy rain, strong wind, or snow.
The aluminum rails used to anchor the tent to the car are pretty solid and with high tensile strength. The frame may last decades if properly cared for.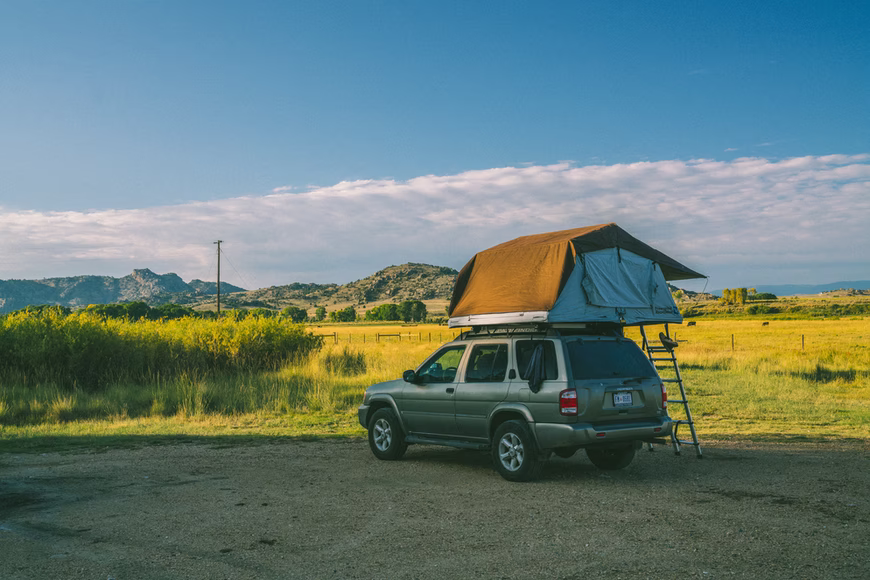 Convenience  
Rooftop tents can fit any vehicle, from family sedans to 4×4 trucks. You can camp anywhere provided you can find space to park your car. You don't have to worry about muddy or mushy grounds.
Additionally, the raised platform provides epic views from the top of your car. You can enjoy a beautiful view of the lake, mountain or sunrise.
Disadvantages of Vehicle Rooftop Tents  
You may also encounter several drawbacks that may dissuade you from buying a rooftop tent. Here are a few to watch out for:
Disassembly Before Moving  
Ground tents and motorhomes may provide you with the convenience of leaving your sleeping space as is as you head out to explore. The rooftop tent tied to your vehicle may require disassembly every time you need to drive your car.
While modern rooftop tents are easy to fold up, repeated setup and disassembly can be inconvenient. This is especially true when all you need is to take a short trip.
Windy Weather Issues 
Rooftop tents may require strong harnesses to steady the tent. The elevated platform may expose you to stronger winds, jerking you back and forth during your sleep. Most tent manufacturers provide limits to which the tent may hold up in case of a storm.
Expensive  
Vehicle rooftop tents are costly. You may end up spending 10 to 15 times the price of a ground tent to purchase the equipment.
Additionally, you may have to prepare your vehicle by getting a sturdy rail. Factory racks often have a maximum weight load capacity of 165lbs. An averagely sized rooftop tent weighs approximately 150lbs. You may need to get a new roof rail that can hold your weight.
Tough to Embark or Disembark 
Most manufacturers throw in a complimentary ladder that you can use to climb to the top of your vehicle. However, the ladder may prove to be a challenge to get yourself up to the tent, especially when intoxicated.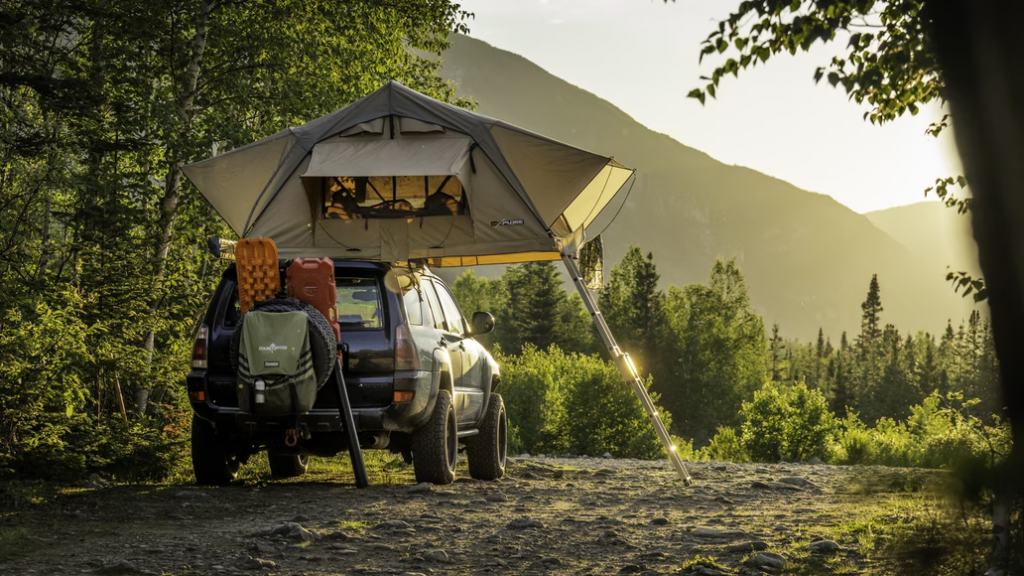 Families that camp together may find it challenging to carry children or pets up and down the ladder. Climbing down the ladder and back up for a routine bathroom trip may mean more hassle for you than in a ground tent.
Difficult to Clean  
With the vehicle roof tent mounted high up, it can be challenging to clean the tent properly. You may need to detach the tent, placing it on the ground before cleaning it.
You can also encounter issues with mold and mildew growth. The clearance height in most vehicles with a rooftop tent makes it challenging to set out the canvas to dry after returning from a wet excursion. Lack of space to unfold the tent may result in mold or mildew growth that can damage the tent.
Conclusion 
As you've seen, there are many reasons to get a rooftop tent. They offer practical advantages and make for an excellent addition to your outdoor activities. However, in the end, it's up to you to decide whether or not this is something that would be of use in your life.
We recommend taking some time out of your day (or night) to analyze what kind of needs these tents might fulfill.