It's okay to have queries before starting a skincare routine. Most likely these doubts will revolve around: What is your skin type? How many skincare products do you need? Which one is right for your skin type? Is there an order to apply the products? What do the products do? All these may keep playing in your mind and cause unsettlement while trying to make a routine.
Sadly, there's lots of baseless advice and misinformation out there. Additionally, a survey showed that 60% of people felt unaware of the proper skincare methods. While 65% said they were clueless about looking for suitable skincare products before purchase.
While there's this hype of using products that works for you, don't be fooled. Skipping out on the basics of skincare like failure to layer your products orderly will worsen your skin or render the products ineffective.
Fortunately, a professional cosmetologist came to the rescue and gave the following recommendations. Keep reading to get the best out of your skincare routine.
Key points for Healthy Skin:
While some people may have good skin genetics some do not. Either way, you must be careful with what you apply to your face to bring out the best. You must choose products after considering your skin type and also the season.
Technology is also another aspect that can help with improving skin. Surgeries, illnesses and accidents can damage the skin causing wounds that heal slowly. Such wounds can cause discomfort and even low self-esteem for both the victim and loved ones. But, thanks to technology, procedures such as Laser Therapy and PRP will heal the skin quickly.
Undeniably, skincare is expensive. It includes accessing high-quality products, tools and even foods. However, with the help of a dermatologist, it would be less expensive. This is because you will be getting expert's recommendations on products, tools and foods that you are sure will work. Better still, a dermatologist will help everyone access necessary skincare; men, women and even children.
Remember that spending money to adopt another person's routine is not the same as getting a personalized routine for your skin. There are skin products for different environments, skin types, and allergies and it all changes from person to person.
So, whatever adjustments you need to make to accommodate a great skincare routine, a skilled cosmetologist will help. Still, it would be best to ensure the esthetician giving advice has a license and necessary certifications.
Their license only comes after clearing a state-approved exam from a reliable cosmetology school. However, if you are a student waiting to appear for the exam, don't worry. Taking some best cosmetology practice tests will jog your memory in preparation for the final licensing exam.
A basic Skincare Routine
After identifying a client's skin type, what next? Preferably, anyone seeking great-looking and healthy skin should prepare daytime and nighttime skin routines. Even though the face is the same, the difference in time calls for different layering. Let's analyze the steps in this routine: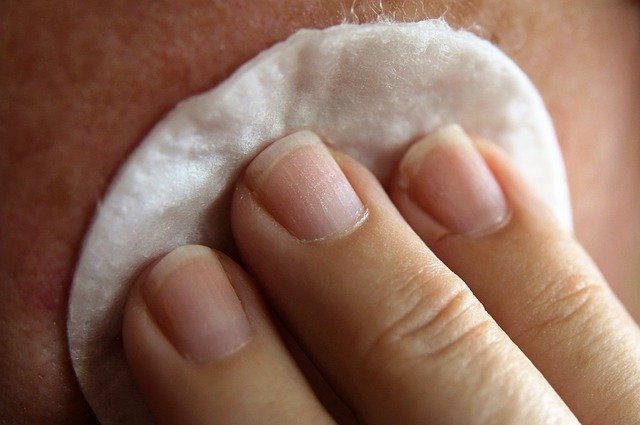 Cleansers
Soon after waking up, start by washing your face. Shockingly, dirt, dead skin cells, and oil often build up and clog the skin pores overnight. So, it would be best to wash your face before applying anything. Begin washing the face with warm water and rub in the cleanser with your fingers gently. Rinse and pat dry with a soft face towel.
Normal skin types can work with most types of facial cleansers. However, a gentle cleanser is ideal since it doesn't leave the face feeling dry. While people with dry skin need cleansers that retain skin moisture by reducing dryness and protecting the oil. Those with oily skin need oil-free cleansers that prevent acne and reduce oil build-up.
Lastly, combination skin should use a gentle cleanser but include gentle exfoliants too. These exfoliants tend to tighten the skin, especially around the dry spots.
Toners
After washing your face, now focus on applying the products in the right order. Start with applying toner on your clean face. Toners' purpose is to balance pH and hydrate the skin. Aside from refreshing the skin, toners also clean off any remaining dirt and cleanser. That's why toners are a must in every skincare routine.
Getting a toner with salicylic acid will prevent people with acne-prone skin breakouts. But for dry or sensitive skin, a hydrating toner or an essence will be perfect. Better still, the hydrating toner should contain glycerine and hyaluronic but without alcohol.
Eye Cream
Eye creams are not a must, but they fall under the 'treat' category of products. If you want to use an eye cream, tap lightly, targeting the eye area. Preferably, use your ringer finger to avoid damaging the delicate skin. You must include an eye cream if you have particularly dry skin, have noticed ageing, or suffer from dark eye circles.
Moisturizer
Moisturizers are essential to hydrate the skin and protect the skin barrier according to the skin type. It would be best to give the moisturizer time to dry before applying any makeup.
Generally, use a light moisturizer during the day for quick absorption like gel or lotion. But, dry skin would need a thicker moisturizer like a cream. The moisturiser is a great step to lock in all the products you have applied so far.
Sunscreen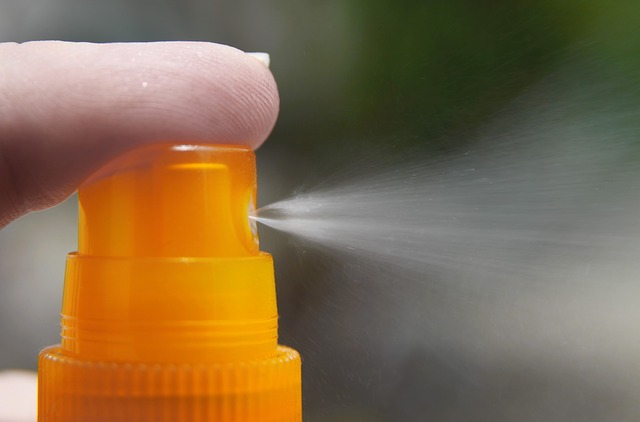 Lastly, sunscreen application is essential. It would be best to get a minimum of 30 SPF sunscreen. Remarkably, sunscreen protects the skin against UV rays, acts as an anti-ageing agent, and reduces any chance of skin problems.
Luckily, most brands now incorporate sunscreen in creams, moisturizers, and even makeup-like foundations. But, it would be best to buy a separate sunscreen for effectiveness.
Nighttime Skincare Routine
Cleansing
After a long day at work, don't dive into bed straight away. Like your daytime, start your night time with a good face wash. To treat your face at night, you need to have clean skin. Ideally, use a mild face wash to remove all the dirt from the daytime.
Those people who put on heavy makeup, cleansing with your fingers might not be enough. It would be best to use facial oils or balms before using the face wash. This will help remove the makeup that makes the cleansing process easier and thorough.
Treatment
Don't stop at cleansing. Even at night, you need to feed your skin with proper nutrition and ingredients. So, serums will boost the skin repairing process by using suitable toners. Then, finish the treatment with a nighttime moisturizer. During the night, thicker moisturizers that take longer to sink in the skin focus on hydration are recommended.
The skin, too, needs a little pampering. So, feel free to get masks and other types of exfoliating, preferably twice a week. The general rule for applying skincare is to layer from thin to thick. The thinnest that is toners come first, followed by serums, eye creams, pimple creams and finally the moisturizer to lock it all in!
Conclusion
Whether daytime or nighttime, focus on skincare products that suit your skin type and will help improve your concerned areas. This is the first step to the healing of your skin. From acne to dullness and uneven texture – there are so many concerns one may have – but with the right products, these all can be healed to a great extent.
But remember despite the time of the day or even the season, the skincare routine should always comprise cleansing, toning, and moisturizing also commonly known as CTM.
And finally, as per personal needs, you can add treatments like serums, eye cream, and oils. Just remember, above all sunscreen is a must!