Singapore is a popular choice for business owners and entrepreneurs looking to start their ventures overseas. Therefore, it is no surprise that the Lion City is also home to some of the top banking institutions in the world as well. If you are a business owner looking to set up shop in Singapore, you will be glad to know that this city-state is home to major financial institutions that offer plenty of attractive features for corporate banking. In this article, we will give you an overview of opening a business bank account in Singapore. Let's get started –
Major banks in Singapore
The top banks in Singapore include The Development Bank of Singapore (DBS), Oversea-Chinese Banking Corporation (OCBC), Standard Chartered and Citibank, among others. You can choose to open your corporate bank account in any of these or opt for another of the many options available. All banks come under the strict supervision of the Monetary Authority of Singapore (MAS).
Features to note
When choosing a bank for your business needs, make sure that you go with a financial institution that is reliable. You may want to do a bit of research or ask business colleagues and fellow entrepreneurs in Singapore to recommend banks.
A corporate bank account in Singapore should ideally offer you features such as –
No minimum balance requirement (this helps you potentially avoid penalties or fees for going under the minimum balance)
Account debit card and credit card
Internet banking access with no limits on the transaction value
Easy accessibility to loans for business
Foreign currency account availability
Other services such as trade finance, liquidity management, insurance for business, foreign exchange and more
It also helps if the bank you choose has prior experience handling the corporate accounts of businesses that are similar in nature to your own. This way, you know that your corporate bank account is being handled by those who understand your needs.
Do remember to also look for good customer support. This will especially prove helpful if you keep travelling for work and do not reside in Singapore continuously.
Documents required for corporate banking accounts
To open a corporate bank account in Singapore, you would require the following documents –
A corporate account opening form duly filled by the required signatories
A board of directors' resolution for the authorisation of the opening of the account and the signatories of the corporate account
A copy of the business's certificate of incorporation
The company's Memorandum and Articles of Association
Passports and proof of residence of the director(s) and ultimate beneficial owners
Company business profile
Any copies submitted must be 'True Copies' in nature. The bank may, at any point, also require a company to present the originals of their documents or additional documents not mentioned in this list, if deemed necessary. It is advisable to ask the bank for a detailed list of all the documents that are needed for a smooth account opening process.
Additionally, do keep in mind that the bank may require the authorised signatories and directors to be present in person for the formalities of account opening. They may, however, permit paperwork that has been completed and signed at their overseas branch. You may also be permitted to complete formalities online too.
Associated costs
Leading banks such as DBS, Standard Charted, Maybank and OCBC do not charge any initial account opening and setting up fees. However, banks usually place a requirement for the minimum initial amount that needs to be deposited for account opening. This deposit can vary greatly between banks. For instance, this amount is S$30,000 at Standard Chartered and around S$3000 for OCBC.
Banks may also levy certain charges for services rendered with the corporate account. These charges can vary between banks. Some banks place nominal charges for services such as provision of a cheque book or to set up your internet banking facility. Do bear in mind that banks may charge you a penalty if your account balance falls below the minimum required value.
In conclusion
We hope this has been an insightful read for you today. When finalising your selection of a bank, do keep your unique requirements in mind. Make sure that the features you are being offered match what your business needs. After all, it is not advisable to keep changing financial service providers too often. Do compare at least 3 to 4 banks before picking the right one to go with.
For any further assistance with opening a corporate bank account in Singapore, do reach out to us at IMC Group. Since 1979, we have been functioning as a cross-border advisory firm helping businesses with global mobility, tax advisory, outsourcing solutions and a lot more. If you are looking for help with Singapore company incorporation and banking formalities, get in touch with us today.
Author bio: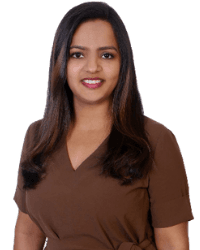 Ms. Rajee Maru operates out of our Singapore office as the Manager – Corporate Services. Her skills and experience include Internal Audit, Legal Assistance, Corporate Finance, and Legal Compliance. She is a Certified Company Secretary from The Institute of Company Secretaries of India and also holds a degree in Corporate Law.