Globalization has expanded the horizons of thousands of local businesses in India. Today, countless Indian sellers sell their products in international marketplaces and are actively contributing to transforming India into a global export hub. Thanks to the thriving export ecosystem created by the government of India and the visions of countless ambitious sellers, India is inching toward becoming the world's leading export hub.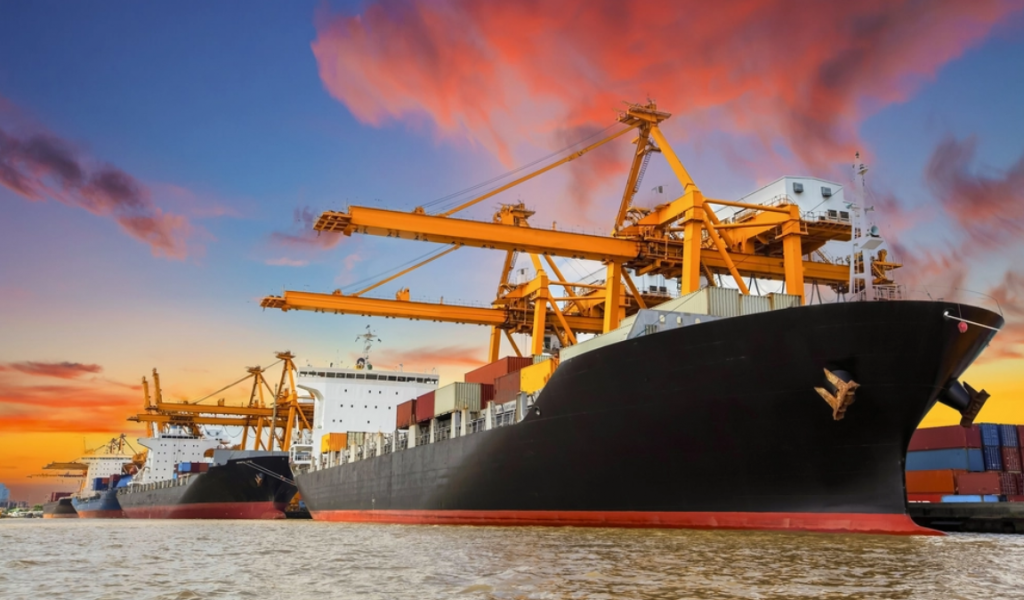 India's Export Statistics & the Role of EPCs
As reported by the Ministry of Commerce and Industry, India's 2021-22 merchandise export was valued at USD 335.44 billion, a substantial increase of 46.53% over the previous year, 2020-21, at USD 228.9 billion. These export statistics prove that Indian exporters are on the path to business success and profitability. Along with such promising trade figures, the government keeps introducing innovative and beneficial schemes and policies that assist and govern entrepreneurs in their early and established business stages. One of those revolutionary initiatives is the Export Promotion Councils of India. Export Promotion Councils or EPCs are the organizations that work actively to promote Indian exports across the global marketplaces by providing technical and strategic support and industry guidance to sellers. The EPCs facilitate the sellers by providing industry insights and updates about the latest export schemes and trade fairs. For example, the Council for Leather Exports (CLE) focuses on the export and promotion of leather exports across various international marketplaces. In the same way, the Gem & Jewellery Export Promotion Council (GJEPC promote the export of jewellery and gems. By registering to the related EPC, the sellers can enjoy its countless benefits and support.
3 Effective Business Tips For Exporters
Starting an export business is indeed a challenging task. Still, with the right strategies, any Indian seller can cross the national barriers and sell their products in many international marketplaces where Indian products are in high demand. The new sellers and entrepreneurs entering the export arena often have countless questions about the required documents, legal guidelines, government compliances and regulations they must follow while exporting from India. As the information on the internet is scattered, it can be difficult for exporters to find credible and trustworthy information that would guide them in the right direction. With suitable guidance, exporters can overcome everyday challenges while establishing and expanding their export business. Therefore here are three tips that will help Indian exporters successfully run and grow their export business.
Know the top products to export
India's export wingspan is expanding like anything. With thousands of exporters every year and the rising demand for Indian-made products in the International market, India is all set to become the top export destination in the world. When starting a new export business, one of the first things you should do is know which products to export. Engineering goods like steel products and iron, automobiles, and industrial machinery are some of the most exported products from India in the recent fiscal. It accounted for 25% of the total merchandise export and was worth $52.3 billion in April-September 2021. Here is a list of top products exported from India.
Engineering goods
Petroleum products
Gems and Jewellery
Organic and inorganic chemicals
Electronic goods
Organic and inorganic chemicals
Cotton yarn/fabrics/made-ups, handloom products etc
Marine products
Plastic and linoleum
Ready-made garments (RMG) of all textiles
Organic and inorganic chemicals
Now that you know the top products exported from India, you will have a better idea of which products you should export as they are in high demand and yield a better profit margin. Suppose you already have an established product manufacturing operation. In that case, you can study the market demand of your product in various international marketplaces and choose the market where your products are in high demand. You won't compromise your existing operations but can leverage them to find new global market opportunities to expand your business by exporting.
Register with the Export Promotion Council of India for your product category
The Export Promotion Council is a guiding force to exporters at any stage of their export business. It offers guidance, information and support to exporters and council members to strengthen their existing export operations and provide opportunities to expand in international marketplaces. Every exporter must register their export business with their respective EPC to avail the benefits and guidance that would strengthen their operations and market position. Here are some benefits exporters receive from registering with their respective EPCs.
Provide essential information and guide exporters to expand their export businesses in international markets. Notify exporters of government policies, schemes, and other benefits.
Accumulate import and export data from member exporters essential for International Trade
Organize trade delegations to discover export and trade opportunities in global markets.
Organize seminars, workshops, exhibitions, trade fairs, and buyer-seller meets to promote businesses and provide a platform to showcase their products.
Establish an exporter community and promote community between the community and the government
Guide exporters to understand and interpret the benefits of government initiatives, schemes, subsidies, and policies.
Guide members with export finance, utilizing GSP and goods insurance.
Aggregate market reports, surveys and data to form meaningful insights.
Find the top countries to export your products.
The success of your product largely depends on the demand in the market. It would be challenging to achieve good sales if you choose the wrong market to export your products. In 2021-22, the United States remained India's biggest export partner, closely followed by China. Bangladesh has risen from ninth to fifth place, owing to fewer pandemic-related disruptions in the transit of goods compared to other export destinations such as the United States and Europe. This year's top ten export partners for India are as follows:
USA
China
United Arab Emirates (UAE)
Hong Kong
Bangladesh
Singapore
United Kingdom
Germany
Nepal
Netherlands
Starting an export business in a thriving export ecosystem like India is an assured way to business success. Exporters must choose the right products, discover international markets where their products are in high demand and register with the respective Export Promotion Council to receive guidance and support in their export business.