Do you have a relative in Australia who needs medical care? Then you must apply for a Career Visa. The Department of Home Affairs offers Career Visa to people who wish to care for loved ones in Australia. However, if you want to know about the career visa processing time, here is the complete information. 
Many people in Australia need medical care in their homes. As they live alone and need someone to take care of them. Therefore, the Australian Government provides an opportunity for offshore people to come to Australia. They can apply for a Carer Visa and take care of their relatives in Australia permanently.
Career Visa Processing Time
Carer visa processing time depends on applications as well. As Home Affairs don't approve applications with incomplete documents. Furthermore, if you don't provide the required documents, Home Affairs may reject your Carer Visa application.
The Department of Home Affairs does not provide the actual Carer Visa processing time for Carer Visa. Applications for Carer Visa are subject to capping and queueing.
You're required to pay the application charges so that Home Affairs can process your application. Family Migrations visas in Australia are highly in demand. Therefore, Carer Visa may take a few years to be granted.  
Details of Carer Visa (Subclasses 836 & 116)
A Carer Visa is a permanent visa. It allows you to provide medical care to your relative with a long-term medical condition. Your relative can sponsor you to apply for a Carer Visa to move to Australia. Applicants have to pay AUD 3,890 to lodge an application for subclass 836. You can become a permanent resident of Australia if you get a Carer Visa.
Carer Visa has two subclasses, 836 and 116. You can apply for subclass 836 while living in Australia. However, if you want to apply for subclass 116, then you must be outside Australia. You can live as a permanent resident in both subclasses.  
Elgibility for Carer Visa Australia
Applicants need to meet the eligibility criteria for Carer Visa in Australia. It includes;
You must provide care for a relative, or a member of the family who lives with them, who cannot access healthcare in Australia.
You'll need your relative or their partner to sponsor you for your first two years in Australia.
If you're applying for subclass 116 so you must be outside Australia.
You must be residing in Australia while you apply for subclass 836.
It is necessary to be genuinely willing and capable of helping your relative in Australia.
You must meet the health and character requirements set by the Department of Home Affairs (DOHA).
You must not have any debts to the Government of Australia before getting your Carer Visa.
Perks of Carer Visa 836 & 116
Carer Visa holders can avail of many benefits in Australia. The Australian Government gives a warm welcome to permanent residents of Australia. Carer Visa subclasses 116 and 836 have the same advantages. Both Carer Visa subclasses allow you to;
Can live permanently in Australia.
Work in Australian firms.
Enroll in any course study you want.
Enroll in Medicare, the Public Healthcare scheme of Australia.
Travel from and to Australia for 5 years.
Sponsor your eligible relatives to visit Australia.
Apply for Australian citizenship if you're eligible.
Carer Visa offers multiple travel facility to people. You can travel for 5 years from the date you get your Carer Visa. However, if you want to travel even after 5 years, you must apply for a Resident Return (RRV). As this visa will permit you to return to Australia.
You can apply for an Australian passport to enter and leave Australia. Furthermore, if you're eligible so, you may get Australian citizenship. Once you become an Australian citizen so, you will not need any visa to re-enter Australia.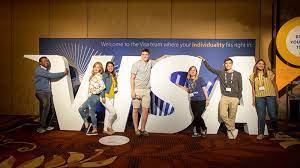 Documents Checklist 
Ensure that you've completed documents to provide with your Carer Visa application. You need to provide your;
Identity documents, including your current passport with your photo, personal details, and issue and expiry dates of your passport.
National identity card
Medical certificate from Bupa Medical Services. It must include a statement to prove that your relative is in a long-term medical condition and needs your acre.
Character documents
4 recent photographs
Your documents must be translated into English. Moreover, you must hire a translator in Australia who's accredited by the National Accreditation Authority for Translators and Interpreters.
Conclusion 
Carer Visa is designed for people who want to provide care to their relatives in Australia. Carer Visa has 2 subclasses for onshore and offshore applicants. Subclass 116 is for offshore people. In contrast, people residing in Australia can apply for Carer Visa subclass 836. You must meet the eligibility requirements if you're applying to any of the Carer Visa subclass. Moreover, you're required to submit complete documentation to speed up the carer visa processing time.