Matching clothing has been a growing fashion craze in recent years. A lot of personalities on Instagram—among the many social media platforms—have boasted some wholesome family snapshots where they wear matching attires with their kids, flaunting them as their 'mini' versions.
The best brands of matching family outfits we recommend
There are many brands that offer matching clothing, and in this list, we are going to show you a few brands that express a truly exciting sense of style when it comes to dressing your family.
From matching mommy-daughter apparel to harmonized attire for your whole family, these brands have some sleek, high-quality duds that might suit your taste. Let's check them out!
1.  H&M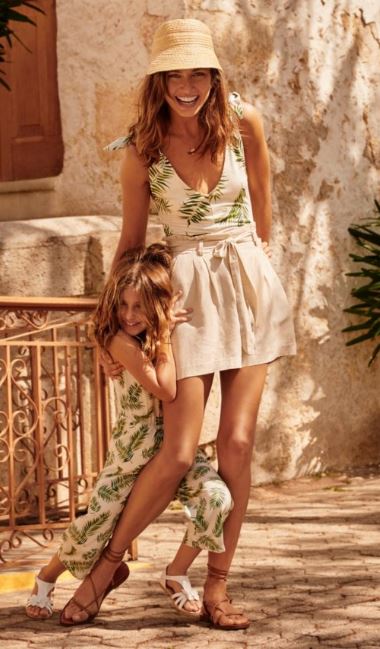 H&M has a lot of exciting offers for moms that want to show off a chic getup that matches their kids' OOTD. With their "YOU & ME" campaign, H&M details the various ways of mixing and matching the right dresses to outline just the right amount of similarities between a mother-daughter outfit without abandoning the signature H&M touch. This playful endorsement of matching outfits by H&M has certainly heightened this already growing trend and on top of that, they are definitely not holding back when it comes to style and appeal.
2. Carter's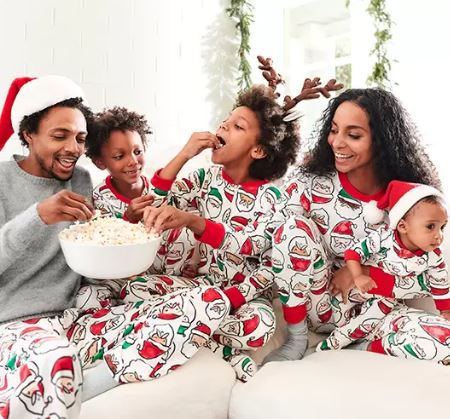 Carter's has made a name for its long-time dedication in offering quality children's apparel. This stays true as the company is offering matching family attires for important seasons. Carter's is selling comfort with its clothing line. They understand that the quality of clothes matters in enriching our daily lives through comfort. One of the company's most recent collections is the "Holiday Jammies" which exhibits a wide range of choices for holiday family getups that not only match but also rekindle the familial spirit of the holiday season. Plus, even though this is a huge collection, Carter's also has some other family getups that are perfect for other occasions.
3. Dolce & Gabbana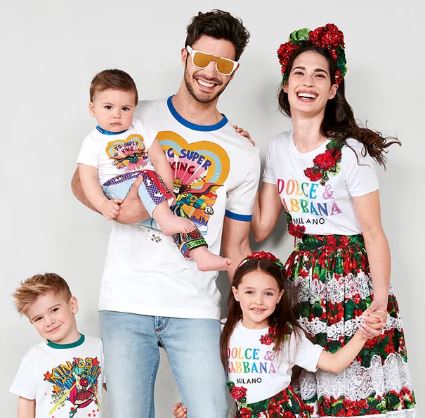 Dolce & Gabbana hops in the mini-me trend with a more urban and contemporary approach. An ample display of matching family apparel by this brand mostly revolves around a more hip and casual sense of style. You see, for Dolce & Gabbana, matching family outfits is not only cute and cheesy, it's also a way of creating a fashion statement. To be precise, you and your entire household can be cool and trendy while also projecting a thrilling and extraordinary fashion flair. Now your weekend getaway wouldn't be too ordinary, that's Dolce & Gabbana for you!
4. Old Navy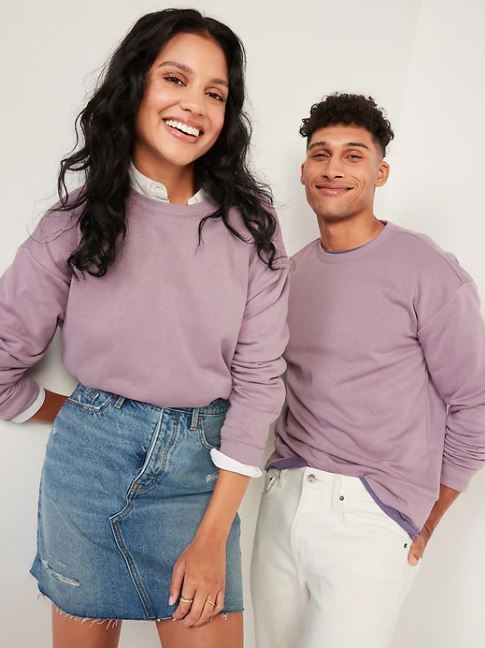 Old Navy is a huge name in the clothing industry. Since this brand is a subsidiary company of GAP, its clothing line retains some of that GAP allure. Old Navy's idea of joining the matching outfit trend mostly revolves around matching attires for couples or siblings, also known as "twinning". Their approach to this fashion rage is nothing short of artistic and comfortable. You can easily tell by the looks of their collection that they give utmost value to comfort as much as they do with style and fashion sensibilities. This is a good choice for you if comfort occupies a huge chunk of your fashion checklist. Other than that, Old Navy's simplicity was never a letdown and has always been their trademark flavor. So if you want a more carefree and straightforward charm then this one's a perfect choice.
Conclusion
If you're looking great quality clothing line that offers matching family outfits, we hope that this thorough catalog has somehow helped in your search. From "mini-me" parent-child matching attires to eccentric holiday garments for the whole family, these brands offer a lot of amazing apparel that might ignite not only your clear-cut fashion taste but most importantly, your appetite for familial concepts and little adventures.