Did you know that, according to a study by Ghostery, the great majority of sites today are tracking your personal data? Hence, data privacy and security have become big issues today. VPN, also known as Virtual Private Network, is a breakthrough in data security. With its mechanism, it can hide your activity and conceal your data from websites and network providers.
Today, there are many VPN providers available. You can buy a VPN from them using various payment modes like cards and bitcoin. Bitcoin payments offer anonymity at the time of purchase. Click here to know more about the VPN bitcoin payment option.
In this guide, we will talk more about what VPNs are, how they work, and why you should use one. So, read further!
What Is a VPN?
VPN stands for Virtual Private Network. As the name suggests, VPN works by creating a private network over a public one. So, this way no other entity can access your data or track your activity.
Let's understand it more simply. A VPN connects your device to a server (such as a computer) anywhere in the world. Then, you can browse through anything you want using that server's internet connection.
Thus, a VPN helps in hiding your device's IP address by masking it with the server's IP and protecting your activity.
Note that a VPN establishes an encrypted connection. This prevents data leaks by restricting third parties from accessing your information.
Furthermore, VPNs are of two types:
Centralized VPN: In a centralized VPN, the VPN provider owns all the servers across the globe.
Decentralized VPN: In decentralized VPN, different owners from all around the world own servers. Hence, there's no common server owner here. Such VPNs are more secure and harder to hack.
You can buy VPN from various providers using payment facilities like card payment, VPN bitcoin payment, etc.
Why Should You Use a VPN?
Listed below are some of the major reasons why you should consider using VPN with your devices:
1. Better Security With Public Wi-Fi
Not using public Wi-Fi is simply inevitable at times. There are chances that if you're at an airport or a cafe, you may use their public Wi-Fi. However, the question here is – how secure is public Wi-Fi?
Public Wi-Fi often has a major risk of security as you won't know who is tracking your activity and data. Moreover, you may even connect your device to a fake public Wi-Fi and put your personal data at risk.
Using a VPN can solve this issue easily. It can mask and encrypt your data and activity with its advanced mechanism. This way no hacker can spy on you.
2. Data Security and Privacy
When you don't use a VPN, you allow a lot of people to go over your data and activity.
First, your ISP or internet service providers have access to all your data. In some cases, they may sell your data and cause a data breach. So, an efficient VPN can hide your data and activity from your own ISP.
Moreover, if you often see advertisements on social networking sites based on your browsing history, then they are selling away your data. VPNs can mask your browsing and surfing history to prevent such advertisements and data breaches as well.
VPN services may help in hiding your data from the government. This depends on where you live and the government policies on privacy.
Certain providers offer VPN bitcoin payment options for anonymity and privacy too.
3. Variety In Content 
Apart from security and privacy, VPN is an excellent tool if you're interested in streaming movies and series.
You may notice that certain streaming services, like Netflix, Hulu, and Prime, offer some shows in other countries that aren't available in yours.
Well, here's how a VPN can help you: VPN providers offer a list of servers all around the world to choose from. You can choose any server of any country and watch the shows/movies available in that region.
4. Safe Online Payments
If you make payments online using your cards or bank account, there are chances of hacking and spoofing. So, this puts your confidential information at risk and makes it vulnerable to hackers.
VPNs use a high level of security, including military-grade encryptions. Thus, helping in masking your sensitive banking information from both hackers and network providers combined.
5. Secured Conferences And Calls 
Virtual confidential meetings are always vulnerable to security threats due to hacking. There's always a chance that someone might listen to your conversation and learn the private details.
But, with VPNs, you can mask your IP and secure your calls easily.
6. Increase In Speed 
There are instances where ISPs perform network throttling for no specific reason. Network throttling is a type of intentional slowdown of internet speed. Hence, you may not get to stream, download, or communicate properly due to slower internet speeds.
As a VPN can hide your traffic and activity, your ISP can't identify your activity logs. Due to this reason, they can't reduce your internet speed accordingly.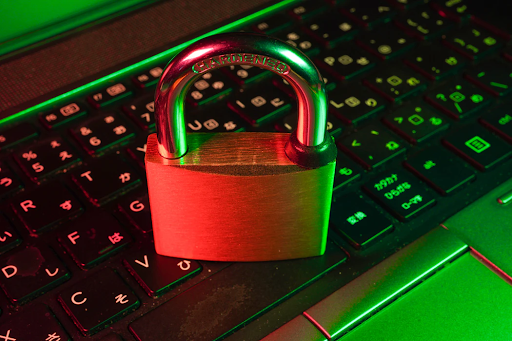 Who Should Use A VPN?
If you're still confused about whether to use a VPN or not, let's see who should use it:
If you want to stream content that is not available in your region.
Extensive usage of public Wi-Fi.
You don't want ISPs or apps to track your data, use it, or sell it to big corporations for advertisement purposes.
Additional security required while conducting online transactions.
So, if you can relate to any of the above points, we highly recommend getting a VPN using VPN bitcoin payments or others, for your devices.
Final Thoughts
VPN has become an important tool today for data security and privacy. With its advanced technology, you can protect your sensitive data from being handed over to big corporations.
Moreover, with a VPN, you also get access to everything that you want on the World Wide Web. So, you can access your favorite shows from any part of the world and make use of geo-restricted apps as well.
With payment options like VPN bitcoin payments, you can buy a plan anonymously.
Before you buy, make sure that you check the rules of your country before you go for a VPN as certain governments may not authorize its use.