Pregnancy is one of the most anticipated and fulfilling moments in a woman's life. However, the joy may be short-lived when health conditions strike. An example is psoriasis; it's a chronic skin condition that will make you uncomfortable, thus affecting your self-esteem.
Worse still, many pregnant women are unaware of the condition and its symptoms, which delays proper diagnosis and treatment. If you're pregnant and exhibiting signs of this dreaded skin condition, all isn't lost! There are multiple products and supplements in the market that you can use to ease the discomfort and enjoy your baby bump.
What are the signs of psoriasis during pregnancy?
Pregnancy comes with a high susceptibility to infections, and psoriasis can be a nightmare for many. It's a persistent autoimmune skin condition affecting, but it isn't contagious. The symptoms are generalized and may appear as reddish bumps on your skin. They may get thicker and wider with scales on top. If left untreated, the patches may join up and cover more extensive parts of the infected area.
These rashes are flaky and itchy and may sometimes bleed after persistent scratching. For this reason, your doctor may recommend vitamin D for psoriasis. The supplements will boost your immunity which may be one of the contributing factors for the autoimmune response.
Will psoriasis affect my pregnancy?
Psoriasis is common in adults and affects the skin and joints. However, your experience may change with pregnancy. Although there is minimal documented research on psoriasis and pregnancy, scientists argue that hormonal changes and your immune system may have a role to play. Nevertheless, psoriasis affects pregnancy in various ways, and you may not benefit from the traditional treatment options. The doctor will adjust the treatment plan if you're pregnant or breastfeeding.
According to the British Journal of Dermatology, psoriasis during pregnancy can increase your likelihood of experiencing adverse effects. The many changes in your hormonal and immune system can define how psoriasis affects you during pregnancy.
Although some women may experience an improvement in the symptoms when pregnant, others may experience no change or worsen the symptoms. The disease progression varies from one person to another, hence the need to seek prompt medical attention.
Which type of psoriasis is common during pregnancy?
There are different types of psoriasis. These are guttate, plaque, inverse, erythrodermic, and pustular psoriasis. Pregnant women are at a higher risk of pustular psoriasis, which can be attributed to family history. But, it still affects women with no history of the disease. Pustular psoriasis is common in the early stages of the third trimester and is linked to the rise in progesterone levels in the body.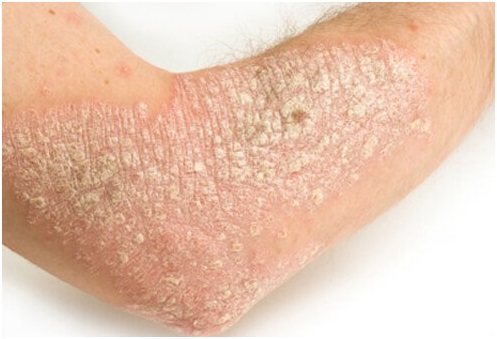 This may affect the overactive immune response, thus triggering psoriasis symptoms. However, the signs may present on various body parts. These can be skin folds, groin, armpits, under the breasts but not the face, palms, or feet soles. Psoriasis may also be accompanied by other auto-immune-inflammatory conditions such as obesity, diabetes, and high blood pressure. Smoking during pregnancy may also trigger psoriasis.
What should I do when suffering psoriasis during pregnancy?
The first step to dealing with psoriasis is seeking medical help. Self or over-the-counter medications may affect your health and that of your baby. Still, some medicines may not work well during pregnancy, and the doctor will prescribe the best options for your needs.
Examples of treatment options include;
Topicals
Light therapy
Systemic& biological drugs
However, there are various ways of relieving the discomfort and itching associated with psoriasis. The safer options for pregnant mothers include;
1. Stress management
Stress is one of the major triggers for psoriasis, and this is particularly true for pregnant women. It can worsen the itching making the condition unbearable. It's advisable to manage stress during pregnancy, for this helps improve your overall health and eases psoriasis symptoms.
2. Maintain cleanliness
A shower is relaxing and can help relieve the discomfort associated with psoriasis. Take a warm or cold bah and avoid hot water. This will irritate your skin, leading to more pain and itchiness. Follow a skincare routine and always moisturize after taking a shower.
3. Moisturize
Moisturizers help a lot when it comes to skin conditions like psoriasis. As mentioned earlier, psoriasis dries your skin, making it flaky and itchy. And moisturizers in the form of lotions, ointments, or cream will go a long way. However, it's advisable to use safe psoriasis products while pregnant. Talk to your doctor for guidance and recommendation.
4. Watch your diet
Diet plays a crucial role during pregnancy. It supplies your body with the essential nutrients for a healthy body and baby. Eating a healthy diet also helps keep infections at bay, and your eating habits can affect people with psoriasis.
Therefore, eat plenty of fruits and vegetables, lean protein, and whole grains. Psoriasis is an inflammation condition, and some foods can help ease its symptoms. Examples of inflammation-fighting nutrients are;
Vitamin C
Vitamin D
Vitamin E
Antioxidants
Selenium
Fatty acids from fish oil
Beta carotene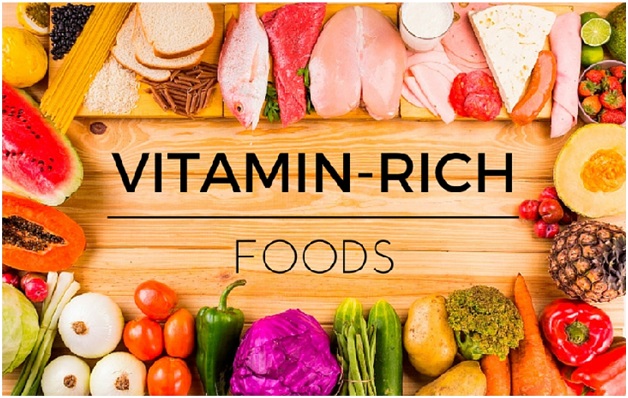 Vitamin D-rich foods are also recommended and may include; fatty fish like sardines, salmon and tuna, egg yolks, mushrooms, and vitamin D fortified foods. Avoid dairy, fatty or red meat, and processed foods; they can worsen the inflammation.
5. Limit/ Avoid alcohol
No doctor will encourage you to drink alcohol when pregnant, and the same applies to pregnant women with psoriasis. Alcohol can negatively impact your treatment. Also, it may trigger more flare-ups and minimize your ability to adhere to the treatment plan. Also, you'll experience increased severity of psoriasis symptoms and a higher risk of liver disease.
6. Get some sunshine!
Light therapy is an excellent source of relief for people with psoriasis, which is why a little sun exposure is vital. It will help soothe the symptoms and shouldn't be an alternative to treatment.
Sunlight helps your body generate more vitamin D, which plays a significant role in treating the condition. Again, people with psoriasis have lower levels of vitamin D, and some sunshine may help.
Final thoughts
Psoriasis is quite uncomfortable, and learning how to ease the discomfort helps a lot. If you notice skin inflammation and redness signs when pregnant, contact your doctor and schedule a checkup. Also, consider the care tips mentioned above to lessen the pain and discomfort.