1 in 9 workers work in sales.
That's the stat that opens Daniel Pink's famous book: To sell is human. In the book, the author discusses the sales practice from the salesperson's behavioral perspective and the implications established by the market that influence today's professionals as a whole.
Mr. Pink believes that selling, in today's society, is a practice inherent to almost all professionals. He describes the selling process as a simple exchange that is not specifically about money, but about time, attention, or effort.
Let's say you are a professor at a university and you have a class of 30 students. The mere fact of teaching a class is an exchange. You will be providing knowledge in exchange for your students' attention.
Therefore, although there is no direct monetary value, Daniel believes that this example is a form of sale as well.
This may seem a little absurd, but if you stop to think about it, interaction between people is a constant exchange, isn't it?

To further his research, Daniel Pink reached a conclusion that supports his argument very well: People use 40% of their work time to sell something.
But my idea for this article is not to present scientific and behavioral theses about the salesperson. My intention today is to tell you a little about why I wanted to learn how to sell.
Here at park view city , we say that the sales process is the delivery of the value you propose. Like this?
The act of selling is the final action in your value chain. It is the key point of your business, the factor that will indicate your success or failure.
This seems to be quite easy to understand, especially if you are an entrepreneur and are trying to bring the value of your product/service to people.
It's simple to see the importance of selling yourself. But what about the way to sell yourself? And sell in practice? And pick up a phone and call an unknown person?
What is the way to become a salesperson?
These are questions that, at least once, have crossed your mind and rarely have you found the correct answers.
It's hard to find the exact answer to this kind of anxiety. But who knows if I tell you a little bit about my experience you have some insight?
In this article, we at Sky Marketing will help pick you up and put you back on track. Let's talk!
Why do we fall?
As we've heard over and over again, failure is a great lesson teacher in our lives.
Great stories by great characters often show that these people fell and crawled before they could walk and run.
I particularly love the example of Michael Jordan. The guy, before becoming the greatest basketball player in history, was kicked out of his high school basketball team and then dropped on a selection for his college team.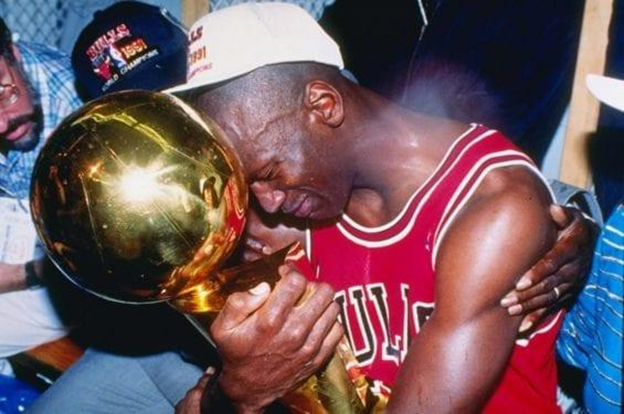 Lots of sweat and grit: Michael and his first title.
Stories like this are easy to find. Although it is not my intention to focus the text around this plot, I would like to share my case briefly.
Before joining Outbound, I failed a series of internship selection processes. In some of them, I thought I had a great profile for the position and believed I had performed well during the process.
Even so the vacancy did not come. In the midst of this professional crisis, personal turmoil helped to bring me down a lot, guiding me to make that famous reflection:
What is my purpose? Am I in the right place?
The answer to this question is never clear and will never be obvious. It's in the famous trial/error that you find yourself – with some stones in the way of course.
Why We Fall is a great lesson taught by none other than Batman.
(Before continuing, put on this soundtrack to pack your reading):

Falling into a well, young Bruce Wayne, being rescued by his father, hears the following question:
Bruce, why do we fall?
The little one was perplexed and had nothing to answer. Then his father told him:
So we can get up!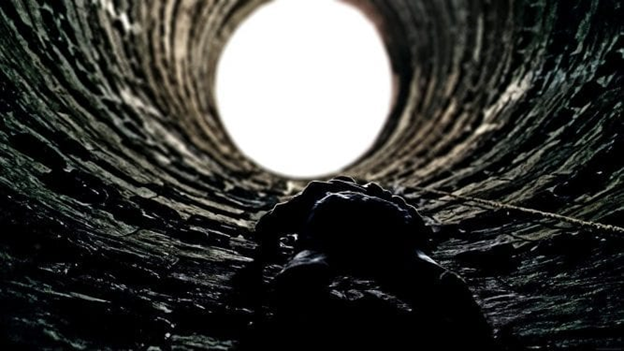 Mistaking and falling along the way are part of anyone's journey. Thinking that you will always succeed in any endeavor is a daydream. Success always comes with a lot of hard work and learning.
That was the first lesson that made me see why I wanted to learn how to sell. Explore and conquer a field that I had never had contact with. Raise, learn and master an area that is critical to any type of business.
Learning to sell, especially in today's market, is a big step towards becoming a differentiated trader.
However, learning to sell is also about falling and rising, trial and error. Despite any prior talent, it's not overnight that you become a good salesperson. The process requires a lot of study and a lot of practice.
Why do we fall?
So, remember Batman and that the path to "glory" will not be simple. Every time you fall, get up!
The modern seller and constant learning
We know that information today is just a click away. Right? And the flow of knowledge is constant on the network, bringing a lot of knowledge and innovation in various subjects.
The seller, like many other professions, is constantly subject to change, as the market patterns themselves are constantly changing and updating.
Therefore, adding these two factors, we reach a clear conclusion that the seller has to keep up-to-date in terms of the market, techniques, cases, practices, references and any and all perennial conditions to the sales process.
This is one of the reasons that attracted my attention to the profession!
The profession of salesman today requires a lot of "thirst". Willingness to learn and keep updating. And the best thing about it is that there are a lot of good things out there.
The American market itself is a great inspiration to me. Silicon Valley has been producing very high quality material, not just in the sales area. Knowing and learning about the main techniques used by these guys makes you want to run and get more hands on!
This learning mindset contributes a lot to the environment you are in and the people around you. Wanting to grow as a business, expand and impact more people's lives is a great way to infect your ecosystem and change the status quo.
I believe that this factor ended up shaping the professional I am today. I've always believed in the power of people to transform and that's why I continually tried to improve my communication and interaction skills.
Maybe that led me to be a salesman. However, there is much more to selling than just knowing how to communicate well.
Seeing up close how the modern sales professional works made me completely lose the stigma that salespeople need to have a good time.
Seller must have technique!
Developing and absorbing sales techniques, as well as other skills related to the process, end up forming more complete professionals, able to work in a range of markets.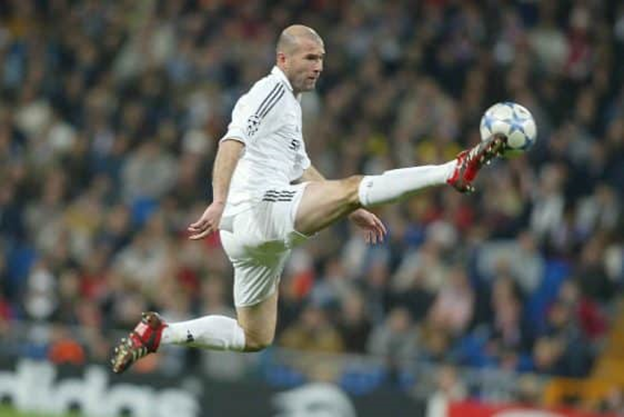 Do you know the famous problem solver? The seller is a clear example!
Being a salesperson today requires planning, communication, critical analysis, flexibility, hands-on, and many other skills. What company does not want this type of professional?
Being part of a winning culture
As I said before, selling is delivering value to people. It's the peak time for your business to offer a solution to someone who has a demand and satisfies that need.
Selling is, in a way, winning. Achieve the result you have been working and striving for.
Like Michael Jordan winning a championship final, closing a good account with a great customer feels very similar!
Not that I've ever won an NBA trophy, but think of all the work it takes to develop a product/service, establish a business, and close the entire value chain of that business in one act: the sale. It feels really good!
A culture focused on selling more, delivering more value to more people, promotes people and businesses.
It's the natural cycle of things! Every beginning has an end, the sale is exactly the last step in the cycle. And this cycle is exactly what the sales team at lahore smart city use.
Joining Outbound opened my eyes to what it is like to be part of a winning culture. Believing in a purpose and rolling up your sleeves to make it happen.
And it was precisely the desire to make my card up my sleeve happen to join Outbound. I remember speaking like this in the interview after being asked what exactly I was looking for:
Vinícius, I want to take the field and go after the opponent. I don't want to go on the pitch to play the ball aside and be just another one. I want to make it happen!
It is precisely the desire to be part of a winning culture that is the differential that your company must have to attract great talent!
To infinity and beyond is our motto here at Outbound! What is you?
I'm not here encouraging you to sell more at any cost, stipulating absurd goals for your sales team, often spelled out with the "motivating advice", "Look out!".
Working together, with a well-organized and structured business process, is what leads to success. The winning culture must permeate all departments and levels of an organization.
Want some help on how to implement a winning culture in your company? Let's have a chat with our team of consultants who can help you 😉
But what about you? Why did you want to learn how to sell? Share your experience with me too! 🙂