Customers today prefer the comfort of ordering groceries online from mobile apps rather than standing in line in grocery supermarkets only to realize that the grocery store probably is out of the fruits/vegetables they wanted to buy. As a result, leading popular grocery companies have expanded their global business with grocery apps such as InstaCart, Amazon Fresh and Shipit.
Suppose you have a brick-and-mortar grocery shop or a website to sell your groceries. In that case, you are still missing out on a significant revenue stream and a chance to expand your business reach if you don't develop a grocery app.
Benefits of On-Demand Grocery App Solutions
Grocery companies of all scales – small-scale, mid-scales and enterprises have either entirely shifted their businesses to mobile apps or have added mobile apps to their platforms to reach their audience.
Before we understand the best practices to keep in mind when developing your on-demand grocery app solution, let's understand the benefits it brings to your grocery app business –
Improved Inventory and Order Management
A full-stack Grocery mobile app solution comes with an Admin Panel, Customer App and Service Provider App. From the admin panel, the users can track and manage inventory, see order history, check payment status, review customer grievances and much more. Moreover, get a custom grocery app solution from a professional grocery app development company. You will also be able to set up custom alerts about stock reducing to a certain threshold to remind you about restocking that item in time.
Improved Convenience
As discussed, convenience is one of the key benefits of online on-demand grocery apps vs traditional grocery app stores. Customers don't need to wait in a queue, bear the physical exertion of picking up the basket, search for the groceries they want to buy and then also make payments. Instead, with custom grocery app solutions, you can get the right groceries and get them delivered to your preferred location.
Reduction in Overhead and Non-Deferable Expenses
Running a brick-and-mortar online grocery shop comes with its expenses. Firstly, you must hire full-time professionals to look after your shop and communicate with clients. Moreover, you will need to acquire a shop via rent or purchase, which could cost a fortune. Hence, you will add up many operational costs of running your grocery business, so you will be burdened to make certain sales figures to first break even on your expenses before you can start ploughing profits.
As opposed to this, developing a grocery app is a one-time investment with only expenses on maintenance, bugs and fixes. You won't need to hire service professionals to talk to customers; you can integrate an intelligent chatbot that automates the process instead. You also won't need to purchase or rent land or property, which saves up majorly on cost.
Things to keep in mind when developing your Best Grocery App Solution
Now that we know the benefits of developing a grocery app for your grocery business, we should discuss some of the best practices to keep in mind when developing your next customized grocery app solution. Let's dive right into it without any further ado –
Providing Comprehensive Information
You cannot rest after creating a functional app with product listings to benefit from a grocery app truly. The real work starts after that when you write appealing, informative and easy-to-understand content about product descriptions in a consolidated manner so users can get a quick view of the nutritional values, price, and other valuable information about the product in one place.
Selecting the most suitable framework
Framework selection would depend on many external factors, but it is an important consideration. Different frameworks have different strengths and weaknesses, and no two grocery apps are the same. Hence you should leverage consultation services from a professional on-demand app development companythat can guide you on which framework is most suitable for your grocery app development.
Making Payments Secure
Grocery apps are an m-commerce solution where customers would browse through your products and purchase the ones they need. This means that all the customers would have to create an account on your app and add their financial details such as credit card/debit card details, net banking or other payment details to place orders on your app. Therefore, it is important that you take responsibility and proper security protocols to ensure the safety of such sensitive data that your customers trust you with.
Add a store-pick-up model.
This is a new model that, in theory, is a middle ground between offline and online grocery solutions, but it works like a charm. For such a model, you will have to partner with local supermarkets or stores in the localities you wish to serve, and the grocery app would display items they have in their offline store, currently available in stock. Then, the customers can make orders from those particular stores, and you can collect the order on customers' behalf and deliver it to them for a nominal fee.
Unique and Personalized Categorization
Basic categorization is important for any m-commerce app. For example, your basic grocery categories will be 'Fruits', 'Vegetables', 'Dairy' and more. However, you can also add identify customer personas and develop personalized categories that help customers find all the products per their goals with much more ease. For instance, one such category can be 'Diet', and more such as 'post workout', 'binge-watch snacks' and more.
Welcome Offers and Coupon Codes
An excellent way to attract initial customers to your grocery app is to offer them store credits, additional discounts, levied delivery charges, and such appealing offers on first-time sign-in. Then to retain the same customers, you can provide various discount codes and offers on selected payment gateways to make the shopping experience more rewarding for your customers. This will ensure their loyalty to your services and result in bulk and frequent ordering.
Delivery Scheduler
Your grocery app needs to have a custom delivery scheduler feature which enables customers to select the products they want to be delivered at a later time and place the order so that they don't forget to place the order later. For instance, if they know they need to host a dinner party at night, they can select the needed groceries and place the order in the morning. This gives customers more freedom and peace of mind when ordering their groceries.
Recommended Products
Recommended products on a grocery app work like POS counters at checkout counters in a brick-and-mortargrocery store. If your recommendation system is Higley optimized, your potential customer might order more products than they originally intended generating higher revenues for the company and a seamless customer experience for the customers.
Varied Payment Options
You should be able to provide varied payment options in your grocery app, such as debit cards, credit cards, UPI, net banking and more, to give your customers freedom of choice and a sense of trust that your services are genuine and secured. You should also provide an option for cash on delivery.
Final Words
These are some of the important things to keep in mind when developing your grocery app. First, find a dedicated grocery app development company with previous experience and proven expertise in delivering custom on-demand grocery app solutions for various businesses across the globe.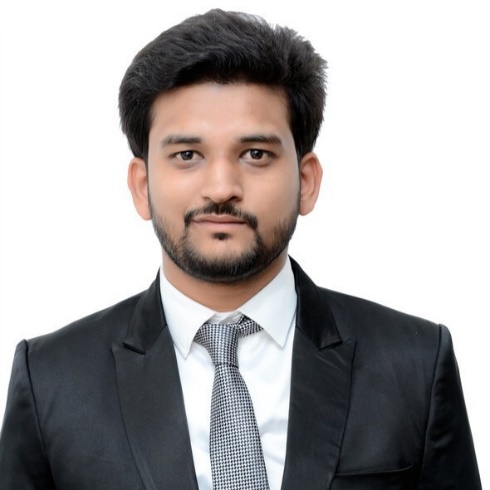 Ronak Patel is a CEO and Founder of Aglowid IT Solutions, an ever-emerging Top Web and Mobile Development company with a motto of turning clients into successful businesses. He believes that Client's success is company's success and so that he always makes sure that Aglowid helps their client's business to reach to its true potential with the help of his best team with the standard development process he set up for the company.