Social media has changed the world of photography, for better or for worse. Some enthusiasts might say that the art of photography has been destroyed. Then again, why can't social media photography be its own sub-genre alongside art photography? There's no reason the two can't coexist with professional cameras offering slightly different features to what smartphone cameras can do. When using an online video editor like promo though, you're more likely to be interested in getting your video to work for social media. In that case, there's no need to rush out to buy a new camera when you make a video.
Ideal Camera Specifications to use with an Online Video Editor
Before you get started with your video editor, it's worth first reviewing the key traits you're looking for in a camera. You'll see for yourself how smartphones compare to digital cameras and what you need to create videos that look good, as detailed below:
Megapixels
Sensor and pixel size
Aperture
Megapixels
It's all about pixels. These are tiny areas on a screen that essentially translate light into an image. Generally, the more pixels then the better photo quality you'll get. Except, that there's a catch. It's actually the combination of pixels with their size that's important, as we'll see below.
Most smartphones have 8 or 12 megapixels. This compares nicely with professional cameras such as Sony's AX53 at 8.28 megapixels and Canon's XC10 at 12 megapixels. In fact, Samsung launched the first 8-megapixel smartphone camera in 2008. So, the chances are that even your old phone is more than good enough for video creation with an online editor.
Sensor and Pixel Size
As mentioned, it's the combination of pixels, their size, and sensor size that gives you what you need for good video clips. Basically, larger pixels capture more of an image so you can increase the size and decrease the number of megapixels to improve your quality. Furthermore, the more megapixels you have leads to larger the file sizes which can be a pain to manage and take longer to upload. You don't want that with any online video you post on social media. Of course, your video editor can help you find the right file size that compresses everything though. Just like most things in life, working with your video maker is about getting the right balance.
As an example, Galaxy S5 and S6 have 16 megapixels but the later models went down to 12 megapixels. They could do this, whilst increasing image quality because they increased the pixel size from 1.12 micrometers to 1.4 micrometers. You could now create higher-quality clips to integrate into your video editor.
Another point to note is that increasing the sensor size with the pixel size also improves sensitivity to light and noise. It's a bit harder to compare with cameras though because sensor size tends to be measured in millimeters but smartphones tend to measure them in fractions of an inch. For ease of reference though, simply comparing pixel size and megapixels is a good place to get started when working with videos online.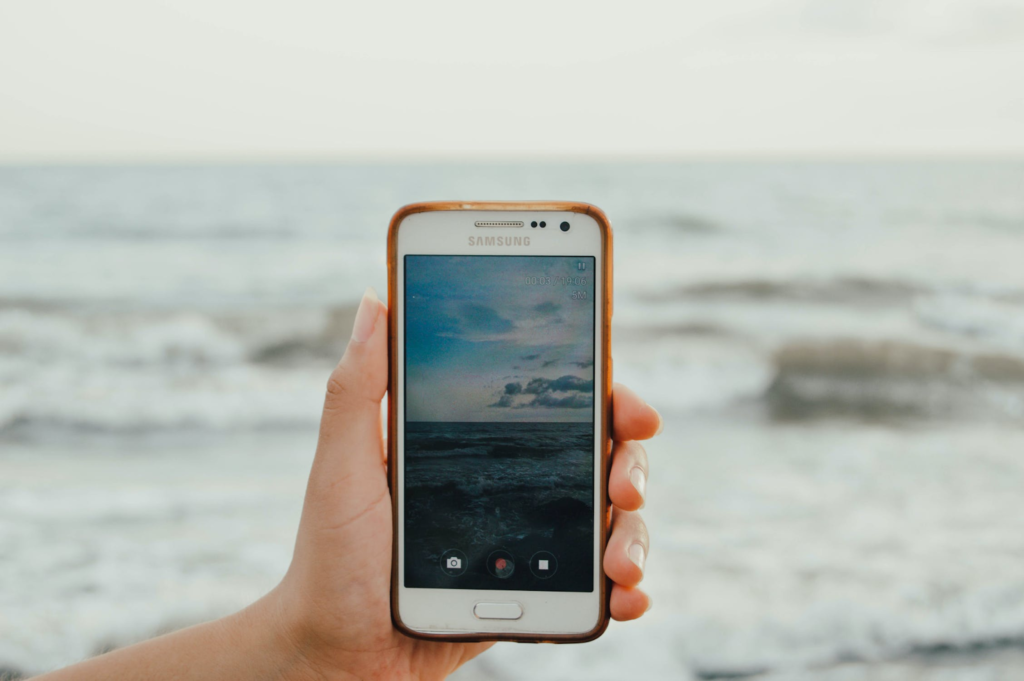 Aperture
Another feature you want to check is the opening through which the light goes into your camera. For example, an iPhone X has an f/1.8 aperture whereas the Samsung Galaxy S9 has either f/2.4 or f/1.5. Again, this compares well with professional cameras that often offer f/1.8 to 2.8. This is where cameras differ though because they can go up to 3.6 and even 4.5 and you can more easily change the setting with greater flexibility than on a smartphone. Nevertheless, for video creation to download into your editor, a smartphone is more than good enough.
Why use Smartphone Cameras with an Online Video Editor
Comparable to professional cameras
Video editor tools fill in the gaps
Social media and online presence are the goals
Most of today's smartphones have cameras that more than compare to professional cameras. Due to the size of our phones though, there is a little less flexibility within the features. So, for instance, you can't zoom as far. However, unless you want to photograph the moon then that shouldn't deter you when trying to post a video online. Moreover, light can be tricky to work with on a smartphone camera but that's why you have a video editor.
Another point to watch out for when using your smartphone is managing the foreground and background blurs. Furthermore, filming anything at speed such as a sports game can be tough. Again though, you can easily adjust minor mistakes with your video editor though.
Finally, don't forget why you want to create videos online with your editor. Most of the time it's to increase your online presence rather than to make films worthy of the Cannes Festival. Therefore, keeping things simple is often best when video editing so as to get your message across clearly about your brand. That's why free video editor tools offer you a good range of basic editing features and a large library of video templates to choose from. We're not trying to win film awards but simply to spread the word about a brand.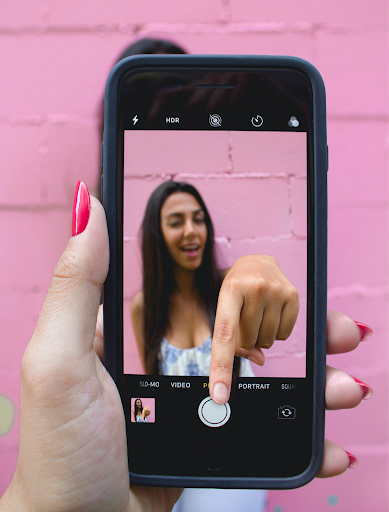 Final Thoughts on Getting the Right Camera for your Online Video Editor
Video creation software has transformed how we edit videos and create marketing clips. Anyone trying to grow their presence online has to leverage social media and its community. In fact, smartphones go hand in hand with social media because they make instant photography so accessible to anyone. Now that their camera specifications more than compare to that of professional cameras then there's really no need to buy a new one. That's not to say that art photography is gone but that it's just another genre. So, work with your smartphone and let your online video editor do the rest when trying to promote your brand.