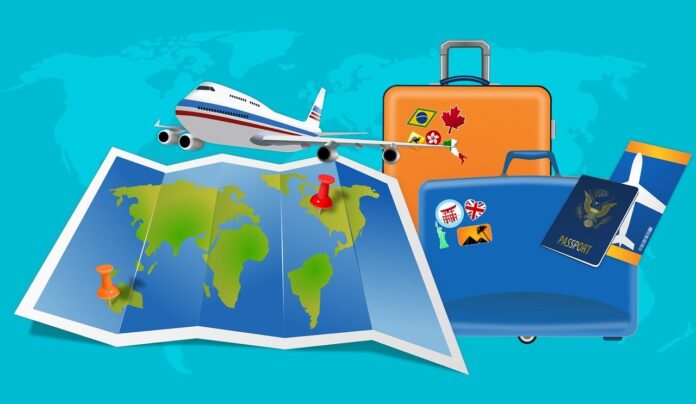 What Is an Australian Business/Investor Visa?
Within Australia, an investment visa is a scheme that has been developed to target business owners or investors who are accomplished. The idea is for them to migrate to Australia and actively contribute to the economy.
There are various Visa stages you must go through, including the stay requirements of 4 years and passing a test to be eligible. Once these standards are met, you can then acquire Australian Citizenship. There is no faster way to meet the criteria. If you are looking for a more direct citizenship alternative with an investment component, in Cyrpus, the process only takes 6-12 months.
As we look into the selection of business or investment visa options, you will better understand the requirements. Auslawreview is a legal blog in Australia, find out more about immigration law here.
Standard Requirement for Investor Visa Australia
The general requirements for acquiring an investor visa in Australia include:
You must be below 55 years of age unless you are investing a significantly large amount.
Being willing to invest $800,000AUD or more into specific investments.
You must show proof of past or current business or investment records; however, you may be exempt if investing greater than the expected amount.
May be required to pass the points test.
There is a limited quota in every state, but you will need a state sponsorship.
Options for Investment Visa
1. Provisional Visa – Business Innovation and Visa:
The provisional Visa has mainly been established for business owners or those who would like to invest in Australia, a minimum of $800,000AUD. Those wanting to secure a 188 Visa but who don't have past experience in business or investment can invest more significant amounts.
2. Business Talent Visa:
This type of Visa is suited to the more accomplished business owners or entrepreneurs. However, they must have the potential to invest at least 1.5 Million Australian Dollars. Another stream includes venture capital, where you must have at least 1 Million secured VC funding from the AVCAL
3. Visa Subclass 888 – Business Innovation and Investment (permanent):
When applying for a subclass 888 investment Visa, it is usually a transition from a 188 Visa. The process is the permanent Visa is for those that have already been living in Australia on a 188 Visa. They have met specific requirements and business milestones to apply to stay permanently.
Sub-Class 188 – Business Innovation Visa Overview
Established for investors or business owners to bring their expertise and finance to the country is why we have the Australian Investor Visa scheme. Applicants must be prepared to engage in already established or new Australian business. This specific Visa grant is available for up to 4 years, and in that time, if you meet the requirements for permanent residence, you can then apply for a Sub-Class 888 permanent Visa. These are the first steps towards getting a temporary Visa in the business category and have different sub-categories, including:
1. Business Innovation Stream
Under this stream, you must be willing and able to do the following:
Invest between 500,00 – 800,000 AUD and operate an already established or new Australian Visa.
Pass a points test.
Operate a business with at least 500,000 AUD turnover and have at least 3 years of experience in business.
2. Investor Stream
As an investor, you need to:
Be willing to invest 1.5 million AUD into investments that comply with Australian guidelines.
Have proof of investment in the form of records.
Essential to pass the points test.
3. Significant Invesor Visa Stream (SIV)
This is the higher end of investment because you are required:
Able and willing to invest 5 million AUD within an investment portfolio that complies with state requirements.
Other milestones must be met and maintained about your investment activity within Australia.
4. Entrepreneur Stream
This stream allows you to:
Engage in entrepreneurial and business experiences within Australia.
Provide at least 200,000 AUD from an approved funding board.
Sub-Class 132 – Business Talent Visa Overview
If you are looking for a Visa suitable for permanent residence for established entrepreneurs and business owners, the Business Talent Visa is the one of choice. These businesses have high sales turnovers, and the owner must be willing to invest at least 1.5 million AUD in either a new or existing business. To obtain the 132 Visa, there is the requirement to meet milestones in regards to your business within 2 years.
Outlined below are the details for the different sub-categories under subclass 132:
1. Significant Business History Stream
With this stream, the requirements include:
This is for experienced entrepreneurs and business owners who want to operate either an existing or new business in Australia.
Must have a turnover of at least 3 million AUD for at least 2 out of the last 4 years.
Must be willing to invest a minimum of 1.5 million AUD – more in Victoria and New South Wales.
2. Venture Capital Entrepreneur Stream
The entrepreneur stream requires:
FAQ
What is the best way to get an Australian Investment Visa?
The requirements are that you invest 800,00 AUD at least within Australia. You must also meet other criteria, including demonstrating that you meet specific business, entrepreneurial and investor requirements.
How long does it take to acquire a Visa in Australia?
This type of Visa takes at least 12 to 18 months, subject to all information being in order. If you are only looking for a business visitor visa, it will only take 2-4 weeks.
Can I buy Australian Citizenship?
No, Australia is very firm in believing that you must first gain a permanent visa and stay in the country for 4 years before applying for Citizenship.
Can you explain the difference between a provisional visa and permanent residence?
Provisional is only temporary and will need extending every two to four years, depending on your visa type.